Below we have included some information that we thought might be helpful to you as you transition to remote teaching, we encourage you to review this important information and access the many resources available to you and your students.
Instructor Action List for Teaching
Course Outline Remote Instruction
Course Outline for remote teaching must be updated and posted to your eClass course site before the start of the term. Check with your undergraduate office if there is an internal deadline for submitting a copy to them.
Going Remote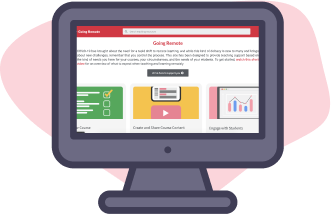 COVID-19 has brought about the need for a rapid shift to remote teaching and learning. While this kind of delivery is new to many and brings about new challenges, the going remote site at https://bold.info.yorku.ca has been designed to provide teaching support based on the kind of needs you have for your courses, your circumstances, and the needs of your students. The site covers topics such as:
Organize your Course
Create and Share Course Content
Engage with Students
Assess and Provide Feedback
Encourage Academic Integrity
Where to Get Support
Make your course accessible
Support your Teaching Team
Copyright and Intellectual Property

Helpful URLs
Academic Implications of Disruptions or Cessations of University Business Due to Labour Disputes or Other Causes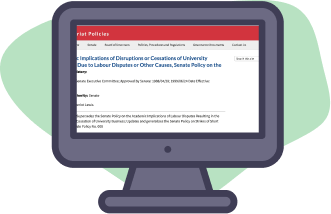 The Senate POLICY governing principles:
• Academic Integrity
• Fairness to Students
• Timely Information
Helpful URLs
https://secretariat-policies.info.yorku.ca/policies/academic-implications-of-disruptions-or-cessations-of-university-business-due-to-labour-disputes-or-other-causes-senate-policy-on-the/
eLearning Consultation
Automatic Enrolment in eClass courses
eClass/Zoom and other online resources for instructors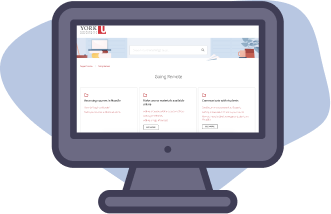 Resources for instructors:
Accessing courses in eClass
Make course materials available online
Communicate with students
Accept assignments online
Administer test/quizzes online
Deliver a lecture online
Helpful URLs
Teaching Commons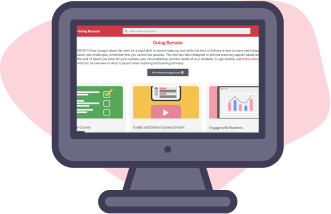 The Teaching Commons has excellent resources available to support your move to remote teaching, including curating several articles based on recent topics about teaching online and address key questions people are asking.
Helpful URLs
Zoom and Lecture Recording
Zoom can be a great option to deliver a live lecture or meet with your students.
Zoom can now be integrated into eClass and you can find instructions on how to use it at:
Helpful URLs
https://lthelp.yorku.ca/deliver-a-lecture-online/using-zoom-to-deliver-a-lecture
Copyright and Intellectual Property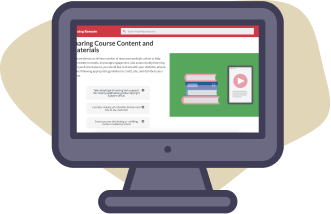 Please ensure that you adhere to York's Copyright policies and procedures regarding sharing course content and materials
There are a number of resources available online to help demonstrate concepts, encourage engagement, and assess student learning. When you find a resource, you would like to share with your students, ensure you are following appropriate guidelines to credit, cite, and distribute your sources.
Helpful URLs
York@Zoom
https://bold.info.yorku.ca/sharing-course-content-and-materials/
Computing information, resources and help for students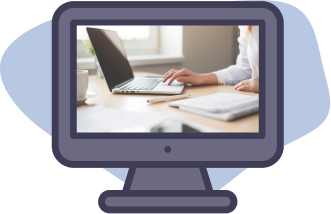 Useful links describing computing information, resources and help for students.
Helpful URLs
Student Guide to eClass
Zoom@YorkU Best Practices
Computing for Students Website
Student Guide to eLearning at York University
York@Zoom

Important Dates
For access to information around Important sessional dates, statuatory dates, etc., see https://registrar.yorku.ca/enrol/dates
Helpful URLs
Class Lists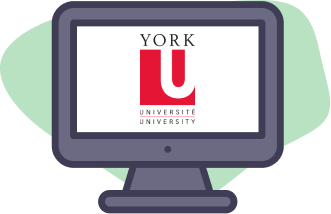 Please go to the link provided to download your class list.
Helpful URLs
TA Supports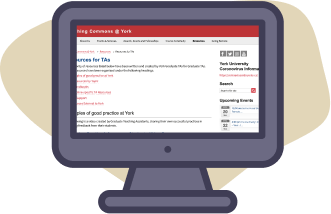 Teaching Commons has a suite of ongoing and upcoming programming for Teaching Assistants to assist them in remote delivery of courses.
Helpful URLs
https://teachingcommons.yorku.ca/resources/resources-for-tas-2/resources-for-tas-

https://bold.info.yorku.ca/support/