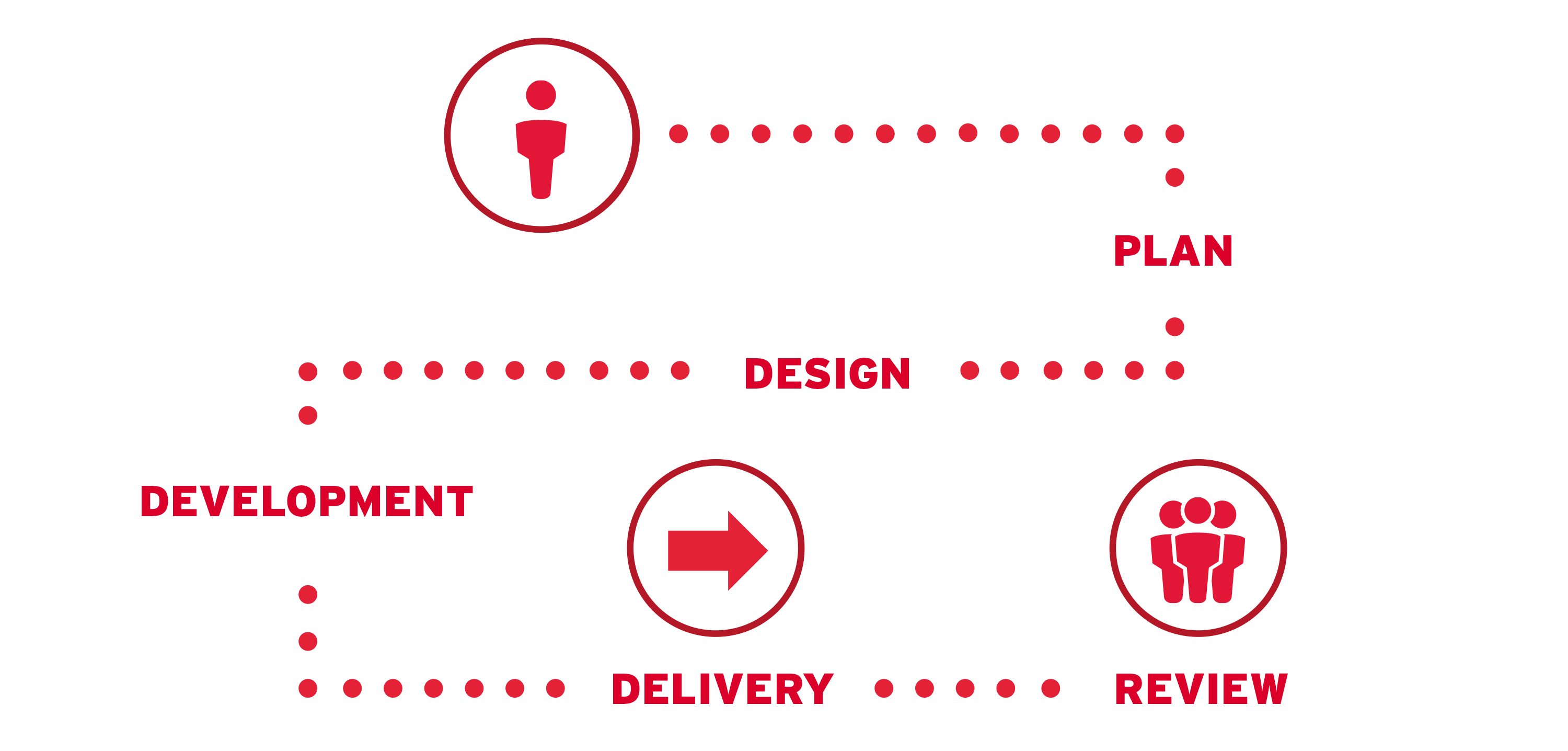 PLANNING YOUR COURSE
In partnership with the Teaching Commons, we'll help you walk through a concept or any existing course materials that you may have in a systematic way to ensure that the course meets your students needs and is designed in a way that is easy for you to manage and maintain.
COURSE DESIGN
Working with our Instructional Designers, we can help realize your ideas for your course using carefully thought out activities that support your learning outcomes and provide opportunities for students to engage and interact with your course material.
COURSE DEVELOPMENT
Need guidance to help set up a discussion forum or quiz in your course, or perhaps you are looking for something interactive to illustrate a point? Consult with us and let us help you develop some meaningful interactions between your students and your course material.
COURSE DELIVERY
The course is live and students are busy accessing your resources and participating in activities. We know that sometimes things don't go quite as planned so we'll be here to help. With priority support for Faculty of Health, we'll ensure your enquiries are answered in a timely fashion. We even have live chat available, so you can talk to someone at the point you need help.
COURSE REVIEW
At the end of your course, we'll help you review your course evaluations and identify potential revisions to course design, activities and course materials.